Ploppy Palace Productions & NORML of Florida present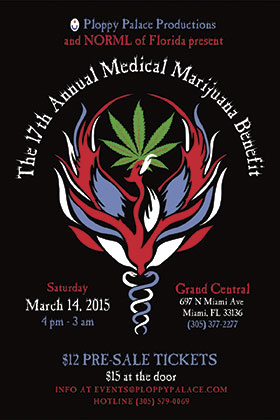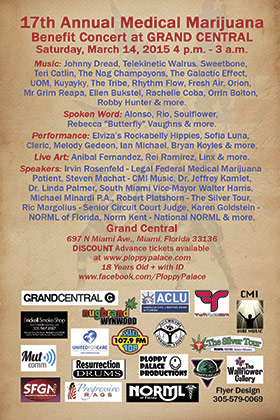 click image to enlarge
Donate Here
NORML of Florida set up the following site so that you could donate some money to the cause and to help put on the benefit. Your financial support does make an important difference. Together we can do this.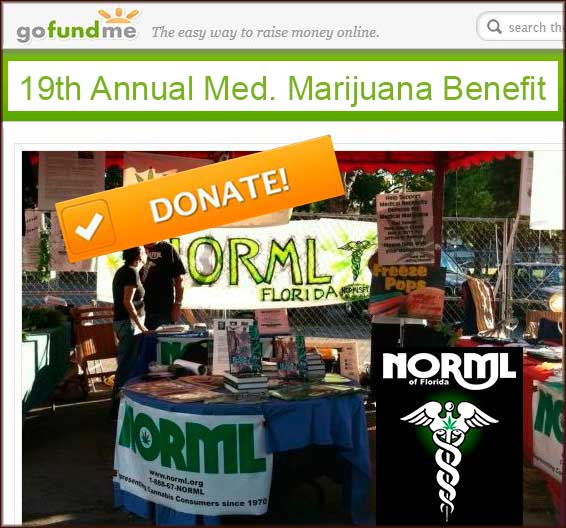 Schedule of Events
See the schedule page to find out when your favorite bands will be playing and on which stage.
2015 Benefit - Sponsors
Please check out our sponsors by clicking their logo below:
16th Medical Marijuana Benefit Photographs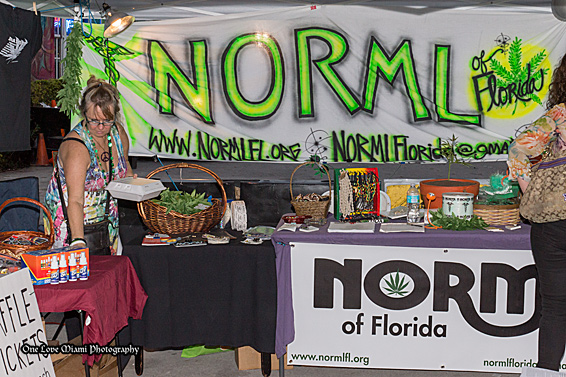 See 246 photographs from the 16th Annual Medical Marijuana Benefit Concert in January, 2014 at our final benefit at the legendary Tobacco Road. (Images: One Love Miami Photography)
17th Medical Marijuana Benefit Concert Information
On Saturday, March 14, 2015 Ploppy Palace Productions and NORML of Florida will be hosting the 17th Annual Medical Marijuana Benefit Concert at Grand Central.

This event will raise funds for NORML of Florida's (National Organization for the Reform of Marijuana Laws), Patients Out Of Time's, United For Care's and The Silver Tour's medical marijuana campaign and the protection of patients' rights. Currently there is a statewide campaign to change the medical marijuana laws in Florida that includes legislation in the Florida House and Senate as well as a statewide petition drive. As part of this two stage extravaganza, some of South Florida's top bands, spoken word artists and community activists will join together for patients' and physicians' right to use medical cannabis.

As a testament to the diversity of supporters for this cause, there will be a broad variety of musical styles including jazz, rock, reggae, folk, vocal harmonies, hip-hop, funk, experimental, tribal rhythms, traditional Peruvian, world beat fusion, psychedelic grooves and various interactive jams.


Donate online!
16th Annual Medical Marijuana T-shirts still available!
Check out this t-shirt from the recent benefit Medical Marijuana Benefit Concert. Only $15!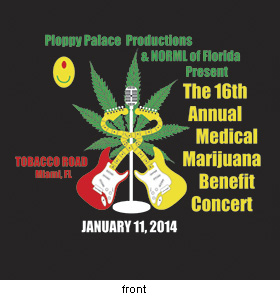 7th Annual Everglades Awareness Benefit Photographs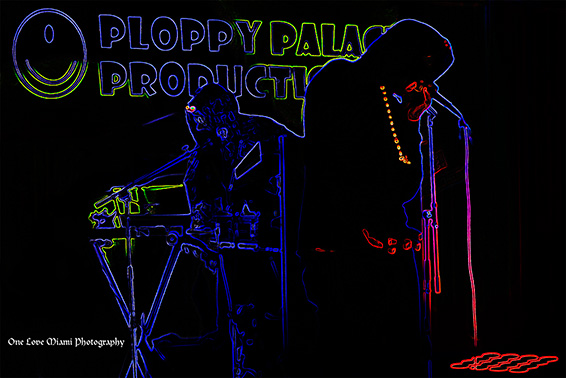 See 177 photographs (images by One Love Miami Photography) of the 7th Annual Everglades Awareness Benefit in May, 2014 at 7th Circuit Productions!
Flash recommends visiting the following websites:


The 17th Annual Medical Marijuana Benefit Concert Information
Johnny Dread, Sweetbone, Teri Catlin, UOM, Kuyayky, The Tribe, Rhythm Flow, Fresh Air, Mr Grim Reapa, Orion, Ellen Bukstel, Orrin Bolton and more will be showcasing original music.

Alonso, Rebecca "Butterfly" Vaughns, Rio and other spoken word artists will be presenting innovative spoken word poetry with musical accompaniment.

In addition, Elviza's Rockabelly Hippies featuring Elviza, Sofia Luna and other dancers will be performing a variety of dance and movement pieces to energetic, rhythmic percussion and ambient tones.

Melody Gedeon, Cleric, Ian Michael, Bryan Koyles and other performers will be light spinning, juggling various items and entertaining the crowds with a festival vibe.

Modern Galaxy Films will be showcasing a special marijuana activist video that will be projected during the show.

Plus Anibal Fernandez, Rei Ramirez, Linx and other creative artists will be rendering a live painting demonstration to visually complement the music.

Irvin Rosenfeld, legal medical marijuana patient and Director for Patients Out Of Time, will be describing his experiences with obtaining medical marijuana through the federal government.

The 17th Annual Medical Marijuana Benefit Concert will also feature a selection of community speakers who will present information about the issues including South Miami City Commissioner Walter Harris, Ric Margolius - Senior Circuit Court Judge, Norm Kent - National NORML, Karen Goldstein - NORML of Florida, Steven Machat - CMI Music, Michael Minardi P.A., Dr. Jeffrey Kamlet - Addiction Specialist, Robert Platshorn - The Silver Tour, representatives from the ACLU of Greater Miami, Florida Green Party, United for Care and other concerned citizens.

NORML of Florida, United For Care, Patients Out Of Time, The Silver Tour and various other organizations will have informational booths with literature and handouts to help educate about community issues and the medical marijuana campaign in Florida.

The event will work to raise funds and awareness for NORML of Florida, The Silver Tour, Patients Out of Time and the United For Care medical marijuana campaign to protect patients' rights. Previously, a person's right to use medical necessity as a defense to marijuana charges has been upheld by several appeals courts in Florida. Marijuana has proven therapeutically useful in treating numerous medical conditions including muscle spasticity, arthritis, MS, and the nausea related to AIDS and cancer chemotherapy. In 2010, the City of South Miami passed a resolution to support medical marijuana on a statewide and national level - this is the first city in Florida to endorse the issue - since then 2 other Florida municipalities have also passed similar resolutions. Currently there is medical marijuana legislation prepared for this session in Florida. There is also a new petition drive about to launch to generate more public support for medical marijuana in Florida. At the moment, there are 20 states and Washington D.C. that have laws allowing marijuana to be used as medicine. In addition 8 states (including Florida) have laws protecting patients using CBD cannabidiol concentrates.

In addition there will be vendors and small businesses promoting and selling their merchandise, including The Wallflower Gallery, Moksha Boutique, Brickell Smoke Shop, Progressive Rags and selected independent enterprises.

**** As a fundraiser, Ploppy Palace Productions, CMI Vibe Music and The Wheel Party have produced a compilation CD for the cause - Legalize It! Vol. 1: It's Natural! 18 tracks of groovin' music available now at legalizepot.us or on iTunes - check it out! ****

Production support provided by Ploppy Palace Productions, 7th Circuit Productions and Modern Galaxy Films.

The 17th Annual Medical Marijuana Benefit Concert at Grand Central is currently looking for supportive sponsors and unique vendors to help to build up the community outreach and contribute to the cause.

The 17th Annual Medical Marijuana Benefit Concert at Grand Central is sponsored by Ploppy Palace Productions, NORML of Florida, United For Care, Brickell Smoke Shop, Progressive Rags, SFGN, Rush Flyers, Moksha Family Arts Collective, The Wheel Party, The Wallflower Gallery and Artists for Community Evolution.

Donate online!
Saturday, March 14, 2014

4 p.m. – 3 a.m.

at Grand Central

697 N Miami Ave

Miami, FL 33136
305-377-2277
This is an 18+ event; admission is $ 10. Discount advance tickets are available here. Sponsorship and vending opportunities are still available. Donate online here.
For more information, please e-mail Ploppy Palace Productions at events@ploppypalace.com  or call 305.579.0069.